Badger Knoll, Crosby Acres Pile Burning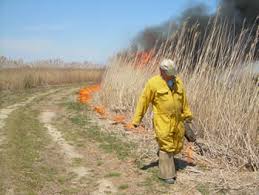 The Springerville Ranger District on the Apache-Sitgreaves National Forests plan to conduct prescribed fire operations on Wednesday, Oct. 17, 2018. The pile burning area is 41 acres located adjacent to Forest Road 87 west of Greer. Depending on weather conditions, this burn will last over multiple days.
Burning piles in this area will provide protection to nearby private property from the effects of future high severity fires. The burn may be canceled by fire managers if conditions become unfavorable.
Ignitions will occur throughout the morning to minimize the adverse effects of smoke on the local communities. Smoke may be visible from Greer, Round Valley, Arizona State Highway 260, and along Forest Road 87. Motorists are advised to drive safely when approaching areas where prescribed fire activities may limit visibility and hinder fire personnel operations.
Source : 311Info