Man found dead in Pinetop has been identified…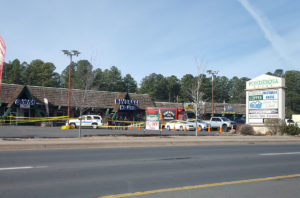 According to a Pinetop-Lakeside Police Department press release issued at 11:30 a.m. today, the man found dead yesterday at White Mountain Pawn was 62 year-old Michael Charles Sattinger, the owner of White Mountain Pawn.
Police have not yet confirmed how Sattinger died, or whether foul play is suspected.
Investigators are scheduled to return to the pawn shop to continue their investigation later today.
Source : WMI