Tillman Honor Run planned for April 14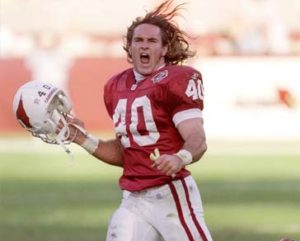 Join the ASU Alumni White Mountain Chapter to run or walk and raise money to support the Tillman Scholar program. Tillman Honor Runs are casual, family friendly fun runs. The chapter welcomes the public to come together with ASU alumni, fans and members of the military community as they remember and honor the legacy of Pat Tillman.
The honor run will be held from 9 a.m. to 12 p.m. Saturday, April 14, at Mountain Meadow Recreation Complex, 1101 N. Woodland Road in Pinetop-Lakeside.
For questions about the run, contact Event Captain Tony Alba at talba1962@gmail.com. Register online at tillmanhonorrunpinetop.eventbrite.com.